A week ago while chatting on a forum RobotJam inspired me by something he said: About how everyone should try and create a "one day game" at least once in their developer lives. As in a proper game, that you then go and and try to sell. And he gave some successful examples of his own.
I thought this was a nice idea. So now, a week later, mine is finished 😉
It's a simple puzzle game: Just get the butterfly out of the box. There are only 3 levels, easy, medium and hard. It is based on an old Japanese game played with wooden blocks called Hakoiri Shogi.
The core game was done in 3 hours, as you'll see when you play it (it's hardly cutting edge technology). Having done that I then set about on the graphics, which took me a lot longer. I bought some of the images from iStockPhoto and then built the scene-up the way I wanted it. The music is from SoundRangers.com mixed with some nature effects by myself. Also big thanks to Eric at Cavalcade Games for doing the great "Level Win" animation sequence for me.
Originally I only wanted the one puzzle ("Easy"). That's all I had in place and I was pleased I had managed to create a nice little logic game so fast. But then I let my wife play it and she completed it instantly, so I figured it needed more! I added in two new puzzles, the leafy reveal sequence, the in-game buttons, etc. I just guess I couldn't leave it alone, so I polished it until I felt it shined enough.
Having said that it's still my absolute fastest game build ever: from concept to FGL in 5 days, working evenings only. Yes I am going to put it up for sponsorship, but I'm realistic and really don't expect much. My hope is that I could make a few little sales that add-up. As long as I cover my $60 media costs I'm happy.
For now you can play the game only on FGL. My FGL "Friends" can see it right away, as can other devs of a certain level. At the time of writing it's still pending approval for sponsor viewing. Obviously once it has been sold everyone can play it 🙂
Posted on August 7th 2009 at 3:19 pm by Rich.
View more posts in Games. Follow responses via the RSS 2.0 feed.
---
Make yourself heard
Hire Us
All about Photon Storm and our
HTML5 game development services

Recent Posts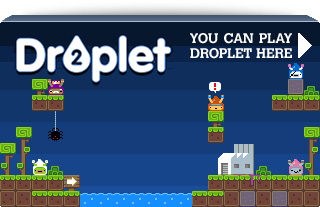 Filter our Content