Back in early December we released a Wallace and Gromit game called Top Bun. It was a blatant promotion for the film that was on BBC 1 on Christmas day. Even so, it was a really quality game too – with some lovely designs and coding work. We seeded the game ourselves, partnering up with some large portals like Candystand, and it was incredibly well received.
The ratings and comments from the Newgrounds players totally stunned me. I was expecting it to get a bit of a hammering there, but instead it had over 80,000 plays, carried a solid 4.05 rating for several weeks (now dropped down), won a Daily Feature award and has 142 reviews (mostly positive). Quite stunning.
Kongregate actually gave us more plays, but the kids there were far less favourable towards, as the comments show. I think they're just too young / American to appreciate W&G.
Thanks to Jameson (CEO of Mochi) he pushed the game out via their Mochi Distribution network, which we thank him for eternally (as the game doesn't actually carry any Mochi adverts). We used a Mochibot for tracking and the new Mochi Leaderboard 2.0 for the highscores / challenges. Both of these worked superbly and allowed us to track with great accuracy the travel of the game across the web. Oh and how it has travelled! Over 600 unique hosts carry it and in less than 1 month it has clocked up 2.1 million plays. Of course activity has dropped down now, but we're still seeing a solid 30k to 40k plays per day. As a result traffic to our sites and especially to our YouTube channel increased by several hundred percent. All in all, a total success especially given the very short time we had to build the game in.
Posted on January 9th 2009 at 7:31 pm by Rich.
View more posts in Aardman. Follow responses via the RSS 2.0 feed.
---
Make yourself heard
Hire Us
All about Photon Storm and our
HTML5 game development services

Recent Posts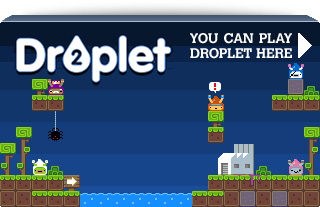 Filter our Content