After months of hard work the Aardman Online team, of which I'm a part of , released the new version of the company web site: www.aardman.com. Wednesday was a hectic day for us all as we put the site live. Doing last minute changes you never expected to be doing 😉
The design I feel is a brave one. Created by Luis Cook it's a clean fresh sheet of paper, where all the superflous items are resigned to shades of grey. And the colour of the beautiful imagery and showreels is allowed to stand out and be the centre of attention. Which on a site like ours is exactly how it should be.
Please have a play with the home page (hint: click the animated characters as they charge across the top of the site). But the main reason for this post is to shout that our new Online showreel, featuring loads of our Flash games, is now up:
http://www.aardman.com/online/
Enjoy 🙂
Posted on April 30th 2009 at 9:14 pm by Rich.
View more posts in Aardman. Follow responses via the RSS 2.0 feed.
---
Make yourself heard
Hire Us
All about Photon Storm and our
HTML5 game development services

Recent Posts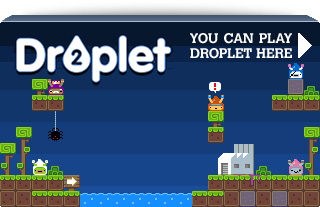 Filter our Content