I'm cross posting this from our Online team. I know for the vast majority of you it won't apply (because you're not in the UK) but I thought it'd be worth a shot, you never know who is lurking!
Aardman Online based in Bristol (UK) has a couple of freelance requirements. If you fit any of these descriptions can you email Rohini a portfolio of your work, as well as your rate and availability ASAP! For all roles, it'd be ideal if you can be based on-site at our sparkly new Bristol office, but for the right candidate we'd consider working from home if you are able to come to Bristol for meetings and briefings.
We're looking for an experienced AS3 developer to help expand a Flash Virtual World built on ElectroServer / AMFPHP. Previous MMO experience very advantageous, but not essential if you can handle digging deep into API docs. Basic php / mysql comprehension also desirable. Assets are packaged with CS3/4, development with Flex SDK.
We're also looking for 2 x Flash game developers, ideally AS3 but would also consider AS2. If you've had experience working with sponsor APIs e.g. Kongregate / Mochi that'd be ideal. Can you send me your portfolio or examples of any games you've made.
Market rate and start date is flexible for all positions.
Oh, and you'd get to work with me 🙂
Posted on April 22nd 2009 at 11:26 am by Rich.
View more posts in Aardman. Follow responses via the RSS 2.0 feed.
---
Make yourself heard
Hire Us
All about Photon Storm and our
HTML5 game development services

Recent Posts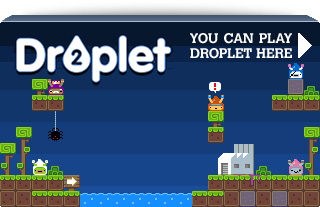 Filter our Content