I was really pleased to be told that Cat Astro Phi was reviewed in a couple of great publications recently. Both the German magazine GEE and the French IG Magazine covered it, with nice big screen shots dedicating up to half a page.
GEE (Games, Entertainment, Education) was described to me by several Germans as "the only gaming magazine worth reading here" and that to be featured in it at all is "something special". My thanks to Oli at GamingYourWay who shipped me the issue with the review in. Although my German is school-boy level at best I could still appreciate the layout, feel and quality of the publication. It reminded me very much of a German version of Edge magazine.
Cat Astro Phi was featured in their Retro section and a scan of the review is uploaded here. The text, kindly translated by Anjin Anhut (who blogs at "How to Not Suck at Game Design") reads:
"There have been a lot of exciting games for the Gameboy, while the green of its display had something calming to it.
The Flash-Game "Cat Astro Phi" sends an astronaut on a search for his cat to distant and hostile worlds – and sends the player to the realms of nostalgia, thanks to the simulated Gameboy look."
IG Magazine (website, in French) is a quarterly French publication by Ankama, who run the insanely successful MMO Dofus, as well as having a large comic publishing arm. I battled my way through their web site (I don't speak French!) with the aid of Chrome auto-translate and ordered myself a copy of the issue in which Cat Astro Phi appears.
A few days later a giant cardboard package arrived housing probably the smallest (in dimensions) gaming  magazine I've ever seen! It's somewhere between A5 and A4 in size, but is more like a book as it has a staggering 260 pages and not a single advertisement! That's a really great amount of content, and I've thumbed through every page. I loved the way they picked on Kirby in this issue, and Kirby artwork adorned each section as well as a good retrospective into Kirby games.
There seem to be a lot of interviews and coverage given to old titles. Including an interview with one of the guys from Silmarils, and lots of retro coverage. Always great to see 🙂 I guess if they can afford to publish this without adverts that will always impact the "tone of voice" and choice of content. It almost feels like a modern-day equivalent of a fanzine, where they just picked whatever they felt like writing about. If they ever publish it in English I'll be the first in line to subscribe 🙂
A scan of the original review is here. My thanks to Damian Connolly, Jerome Maurey and Rémi Boutin for the following translation (twitter rocks!):
"With graphics and interface paying tribute to the Game Boy, and music which will please chiptune lovers in a Commodore 64 style (We sometimes believed we heard Chris Huelsbeck on a good old Turrican), this space action-adventure game offers a very cool trip. Note that the soundtrack – composed by Rich Vreeland – is available for download in a digital album for a measly $3.
Concerning the gameplay, it can be compared to that of Zelda because you progress with a top-down view in different dungeons.   But before you can discover these futuristic bases, the player has to play a little shoot-em-up stage, again in an ultra-retro style. In brief, this will delight  old school gamers as well as all lovers of pixel art!"
Which is a cool little review 🙂 As a total computer gaming magazine addict (and collector, I have thousands of issues from the 80s on!) I love seeing my games in print. There's just something real and substantial about it. Of course I'd love to be featured in an English magazine too! I did email Retro Gamer magazine, who didn't even bother to reply (nice of them) until I prodded further, only to be told that it had been passed-on to someone else. I'm not holding my breath. And I'd be lying if I didn't say that I check the Flash game Edge picks every month 🙂 One day maybe… one day.
Posted on March 25th 2011 at 1:37 am by Rich.
View more posts in In the Media. Follow responses via the RSS 2.0 feed.
---
Make yourself heard
Hire Us
All about Photon Storm and our
HTML5 game development services

Recent Posts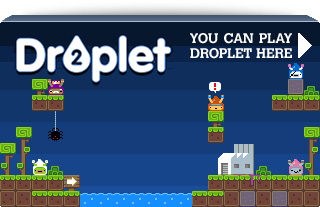 Filter our Content