I worked on a few commercial games on the Atari ST back in the mid 1990s, one of them was Super Stario Land by Top Byte Software. This was a shameless port of a Nintendo game a few of you may have come across. The developer (Adrian Keylock) literally copied as much as he could from the NES original onto the ST, and I did the graphics.
Today I saw someone had uploaded a video of it to YouTube. It made me smile, even if the graphics do now make me cringe. It was actually really hard work to draw because the developer enforced a strict number of bitplanes per sprite, which mean I had at most 3 colours to paint with (plus black). The graphics were shamelessly stolen from the NES original. But there were no "Sprite Rip Archives" back then! They were copied by hand from a TV screen onto graph paper. Then redrawn on the ST.
Quite frankly if the ST hadn't been on its last legs when this title hit, Nintendo probably would have sued our asses off. As it happens they didn't, the game got good reviews and sold well. It even spawned a sequel.
Interesting factoid #1 – the main character is based on Calvin from Calvin and Hobbes.
Interesting factoid #2 – I was never sent a final copy of the game. The publisher was run by a guy called James Matthews. He was a nice enough chap, but the cheeky bastard never even saw fit to send me the game – let alone any payment for my work. I did finally get a boxed copy off ebay a few years ago.
Posted on January 23rd 2009 at 11:50 pm by Rich.
View more posts in Retro. Follow responses via the RSS 2.0 feed.
---
Make yourself heard
Hire Us
All about Photon Storm and our
HTML5 game development services

Recent Posts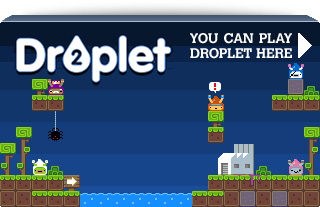 Filter our Content