A long time ago I announced that I wanted to do a remake of a classic Atari ST game "Robotz" in Flash. Fast forward to today, and I still haven't got around to it. However James Monkman (Heavy Stylus of RGCD) wasn't as lazy as me, and set about creating this awesome re-imaging of the original.
Although it's for Windows PCs only (as it was created in Game Maker 8) it's a mighty fine game indeed! A lot of the limitations of the original have been removed, and the gameplay is faster, more frantic and basically more fun as a result. Check out this cool video to see what I mean:
The graphics are lovely, a faithful blend of rips from the ST original and some new pixel art. 505, Crazy_Q and Damo provide the stomping soundtrack.
If you remember the original, you've got to try this version of it.
Hell, if you just enjoy quality games – you've got to try Robotz DX 🙂
Loads more info and the download here: http://www.rgcd.co.uk/robotzdx/
Posted on July 9th 2010 at 12:29 am by Rich.
View more posts in New Releases. Follow responses via the RSS 2.0 feed.
---
Make yourself heard
Hire Us
All about Photon Storm and our
HTML5 game development services

Recent Posts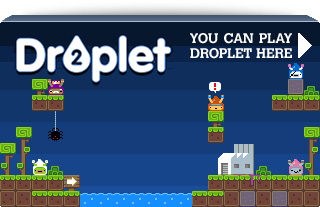 Filter our Content