Denathorn Games have released this sweet little retro-remake: Croco Magnet. Based on an Amstrad CPC original you control a blue ball that bounces left/right (rebounding off any wall it hits) and must clear the level of radiation, while avoiding the "nasty green blob things". I really like the fact that the game flip-screens when you hit the edge, it means you need to really remember several screens worth of placement in order to angle the ball just right. Works very well!
The game appears to have been created using the JavaScript export feature of Monkey, a language we've blogged about in the past and has quite a following. I'm not sure of the current status as the official web site hasn't had news posted to it for 9 months, but the community is alive and healthy. Performance for me was perfectly playable in Chrome and Firefox. There's not exactly much movement going on, but that isn't really the point. The point is that this is a fun, addictive little remake, the sort I loved creating in Flash, running purely in browser.
Play Croco Magnet or read more about the Monkey programming language.
Posted on December 1st 2011 at 1:39 pm by Rich.
View more posts in New Releases. Follow responses via the RSS 2.0 feed.
---
Make yourself heard
Hire Us
All about Photon Storm and our
HTML5 game development services

Recent Posts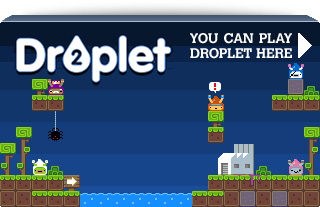 Filter our Content