MindCandy 3 is (apparently!) nearly ready for release. Which is awesome news as I have been waiting for this for ages now The MindCandy range are a series of DVDs that showcase the best of scene demos. Volume 1 featured 230+ minutes worth of PC demos, both new and the classics.  Volume 2 was another massive set, this time focusing on the Amiga.
What makes these DVDs different are the love and attention put into the production of them. For a start this isn't a standard "video grab" compilation. They are carefully mastered:
"Using a high-end video converter, all demos were captured scene by scene on different machines and hardware variations to get the best possible timing for any single part. In the next step all parts were edited, stitched and re-synced with the (also remastered) sound. The Result: Some demos never ran as perfect in all of their parts as they do on MindCandy :)"
Volume 3 is now available for pre-order, and will feature PC demos from 2003 to 2010 this time on DVD and Blu-ray. There is a 30 minute sample DVD to download from the web site. The final DVD should release Q4-2010. Fingers crossed!
Immortal 4
Also announced for pre-order is Jan Zottmanns Immortal 4. This is another double-CD set featuring stunning Amiga music remastered in ways you've never heard it before. I've got all of the Immortal CDs and from the samples on the web site this one hit my pre-order list right away. The following is the blurb from the web site:
"The full-to-the-brim Double-CD set Immortal 4 features no less than 35 newly arranged songs (about 150 minutes) of Commodore Amiga videogame music. Most of them have been created by their original authors – trademark and good tradition of the Immortal series. We couldn't even stop them to play live-instruments, you'll become earwitness when Al Lowe himself (Leisure Suit Larry) is playing the saxophone, Jon Hare (Cannon Fodder) being back at the microphone and Dave Govett (Wing Commander) hitting the drums.

Numerous classics have been rearranged, such as Lemmings (Tim Wright), Turrican 2 (Chris Hülsbeck), Flashback (Jean Baudlot), Gauntlet 3 (Tim Follin), F17 Challenge (Nicola Tomljanovich) and many more. Exklusive new versions were contributed by legendary demoscene musicians, such as Romeo Knight (at the guitar too) and Jogeir Liljedahl.

The catchy melodies once played by a handful of 8 bit samples on the Amiga now experience their rebirth in a colorful mixture ranging from a complete rock band to the fully-fletched synthesizer-setup."
Awesome 🙂
Posted on September 13th 2010 at 11:01 pm by Rich.
View more posts in Music. Follow responses via the RSS 2.0 feed.
---
Make yourself heard
Hire Us
All about Photon Storm and our
HTML5 game development services

Recent Posts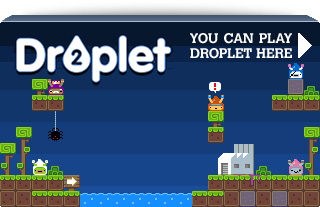 Filter our Content