Matt Simmonds is something of a legend in the Amiga/demoscene world. Under the pseudonym "4mat"  he composed hundreds of famous music tracks for cracktros, demos and games. You can find over 500 of them on the Amiga Music Preservation site. MobyGames also keeps a relatively accurate list of his commercial and freeware audio work.
Today he released his album "Decades". All of the 14 tracks on the album were created using the same tools he had available "back in the day", namely ProTracker and FastTracker 2. I just bought the album from Amazon after having a listen on-line, and I'm really pleased at the mix of styles and raw chip sound that shines through. Some tracks carry better than others, but my personal favourite has to be "Virginia". You can listen to the tracks below:
Read more about its production on Matt's blog: I Hear the Sound of Waves. There is also a great interview with him on IndieGames.com. And if like me, you really enjoy what you hear, then Amazon MP3 has the goods.
Fellow Photon Stormer Ilija was saying just the other day that Matt has been in contact with him quite a bit recently. Perhaps a graphic/audio collab is on the cards? We'll keep you posted … and Matt, if you're up for it, we certainly have a couple of games we'd love to have your audio input on 🙂
Posted on July 5th 2010 at 10:31 pm by Rich.
View more posts in Music. Follow responses via the RSS 2.0 feed.
---
Make yourself heard
Hire Us
All about Photon Storm and our
HTML5 game development services

Recent Posts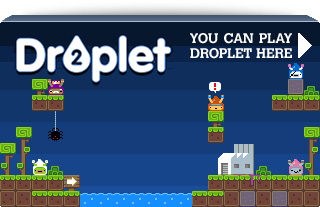 Filter our Content