Given all the current Flash vs. HTML5 furore going on at the moment, I thought I'd throw this into the pit and let it smoke:
Akihabara is a set of game libraries that let you create 8-bit/16-bit style games using JavaScript, utilising a small sub-set of HTML5 that is available in most modern browsers. Yes, HTML5, not Flash. The site claims they'll work across Chrome, Safari, FireFox and Opera. Apparently a benefit of the engine is that they'll also work on the iPhone, although given that they use the keyboard for movements/jump this claim is a little strange. But this is of course game dependant, and you could easily code a "mouse only" game that the iPhone could cope with.
There are some demo games on the site, which are also the example games in the download. None of them are going to set the world on fire and all are easily re-created in Flash at much higher frame rates. But I have full respect for the developer who created this project, and I'd love to see where it progresses.
The only reason I won't invest any time in digging deeper is that the example games don't work on Internet Explorer (and nor does the author claim they will). And like it or not IE is still the major browser of choice. As a result this is confined to "nice curiosity" rather than "contender" for the time being.
http://www.kesiev.com/akihabara/
Final thoughts: It's going to be years before HTML5 is a viable platform for building games, but the day will come. Nothing can prevent it. However I firmly believe that Flash will evolve with this, and there is no reason at all why HTML5/JS can't become a new publishing target for the Flash IDE.
Of course I firmly hope that Adobe will wake-up and give game developers what they've been asking for for years from Flash Player itself. The video battle is over Adobe – you started a whole new wave of technology on the web when you pioneered it. But time has moved on and the browsers have caught up. Leave video behind and start empowering us game developers before you lose us too. We are your final real foothold Flash Player has on the web today. Flash games are still the one area where there are no real contenders, but we regularly have to scale back our games because we know Flash Player can't cope. We're hitting the limits of your technology, pushing it as hard as it will go. This is a dangerous place to be.
All of your RIA movements are admirable, but they offer nothing that cannot be achieved via many other different options. Unity know game development, and they know game developers. But their plug-in will never gain critical mass.
Support us or lose us Adobe.
Posted on April 30th 2010 at 11:01 am by Rich.
View more posts in Software. Follow responses via the RSS 2.0 feed.
---
Make yourself heard
Hire Us
All about Photon Storm and our
HTML5 game development services

Recent Posts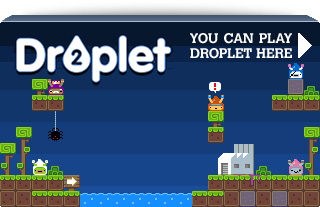 Filter our Content