Since starting to run Photon Storm full time earlier this year I always told myself I was going to keep things small. A micro-business if you will. Just myself handling development, my wife handling projects and we outsource the rest. But we're at the point now where we are turning down considerable projects every week just because there are not enough hours in the day.
While we could pass them on to other companies that doesn't do anything to bolster our portfolio or create relationships with clients. I also don't want to expand too fast, so it's a careful balancing act. But after much discussion we've decided that we definitely need to recruit some part-time help. To that end we're looking to recruit a remote working part time intern / junior developer. We're also looking to bolster the number of freelance JavaScript developers on our books, so if you fall into that camp too then please read on.
Intern / Junior Developer / Game Designer
This is a part-time remote-working role with flexible hours. Initially we'd be looking for 10 hours spread across the week. You must have excellent written English.
There's a lot of work involved in running a small games studio. From the admin side such as researching genres, keeping on-top of technology, preparing presentations, articles and contracts to the game development side. Here is where we need help with play testing, browser/device testing, level and puzzle design, sourcing audio and art, preparing game design documents and (if your skills allow) helping with small programming tasks. These areas are where we feel a new member of the team could help us a lot. It will be a mixed bag of tasks, some more exciting than others, but we'll treat you fairly and value your contribution.
Naturally you'll be keen to get into game development yourself (otherwise please don't apply!) so in exchange we'll give you the resource you need to enhance your skills and actually make something. This position is suitable for beginner developers, artists or game designers. We consider this role a proper member of the team and you would be expected to participate in the decisions we make as a company. Enthusiasm and a genuine passion for games is essential.
If you'd like to apply please download this application form, fill it out and email it to susannah@photonstorm.com. We look forward to hearing from you!
JavaScript (TypeScript) Freelancers
If you're already offering your JavaScript skills to clients and have experience in game development (or want it!) then we'd love to hear from you. We have definite need for extra resource in this area on a project by project basis. Please send a copy of your CV and rate card to susannah@photonstorm.com and be sure to include recent (ideally game specific) examples of your work – even if  this includes games you've only built for yourself.
These are exciting times for our company and we trust that with the right extra help on board we can manage our growth carefully and still create awesome games.
Posted on November 16th 2012 at 10:23 pm by Rich.
View more posts in Business. Follow responses via the RSS 2.0 feed.
---
Make yourself heard
Hire Us
All about Photon Storm and our
HTML5 game development services

Recent Posts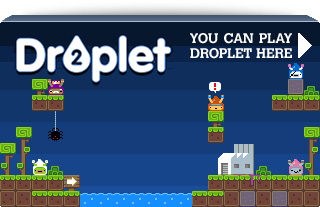 Filter our Content