A month or so ago David Fox contacted me asking if I'd be willing to submit a 60-second recording, answering the question "What makes or breaks a great flash game?". Apparently 59 other speakers were also on-board. So I figured with those kind of odds at least the listeners could have a giggle at my "speech" and move onto something more inspiring. So I agreed.
David put a butt-load of work into the event. Collecting all the samples, organising everything and putting the site together. And today it's finally all live! You can listen to some great snippets from the likes of Adam Saltsman, Tom Fulp, Edmund McMillen, Rob James, Stephen Harris and a load more. And when you've exhausted all of their brilliance you'll find me. Apologies in advance for sounding like a teenager sniffing glue. You'd never have guessed my Dad was a radio DJ and my Mum a singer. Voice talent skipped my generation 🙂 (I got the geek strain instead, so a fair trade)
Hopefully David will run the event again, with a new question and maybe another set of 60 speakers, as the concept is a great one. And of course thanks to Ilija for pixelating me. I think. (I do actually have a neck tho!)
Find everything you need at http://www.flashmindmeld.com/
Posted on February 15th 2011 at 2:00 pm by Rich.
View more posts in Game Development. Follow responses via the RSS 2.0 feed.
---
Make yourself heard
Hire Us
All about Photon Storm and our
HTML5 game development services

Recent Posts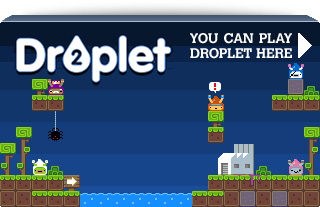 Filter our Content