I've never blogged about Unity before, not because I've got anything against it, but just because I've no real commercial interest until it gains a lot more mainstream use. However I know a lot of you guys wear both your Flash and Unity caps depending on project, and when this press release from MuseGames landed in my inbox I figured it was only fair to give them a shout. The following is cut 'n pasted verbatim, so don't forget to do some research yourself to see if it's worth the effort – but the prize certainly sounds sweet enough.
NEW YORK, NY – Muse Games (musegames.com), a growing portal for browser-based 3D gaming, today announced the launch of "Immunity," an indie game development challenge based on the Unity 3D (unity3d.com) engine. Contestants can submit a simple game prototype to be voted on by the development community and general public, and ultimately compete for a $10,000 contract to finish the game for distribution on musegames.com and beyond.
Full contest details and a sample concept can found at http://musegames.com/community/immunitychallenge
Both professional and non-professional individuals, or teams, are being asked to submit simple Unity-based prototypes demoing their game concept. Voting participants will then be able to play the game and judge its primary mechanic. The top 5 concepts will be granted "immunity" and evaluated by the Muse team. Submission will take place between 8/25 and 10/15, with the $10,000 grand prize winner being announced at the UNITE Unity 3D development conference in San Francisco, Oct 27-30. Participants and spectators will be able to track the progression of the winning game concept to completion on the Muse Games blog.
"As Indie developers ourselves, we believe strongly in the Indie community and want to reward developers for making great games," says Co-Founder Austin Lane. "Hopefully we can make this model a successful one for the future, and ultimately raise the stakes on browser-based indie development."
Posted on August 25th 2009 at 3:57 pm by Rich.
View more posts in Game Development. Follow responses via the RSS 2.0 feed.
---
Make yourself heard
Hire Us
All about Photon Storm and our
HTML5 game development services

Recent Posts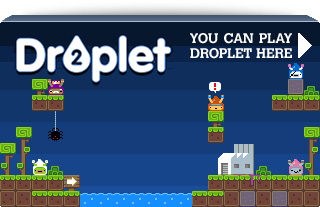 Filter our Content