Anyone who knows me knows about my love of all things linked to the Atari ST and Amiga demo scenes, going back multiple decades now. The site We Are Back has been actively converting lots of famous demo screens to html5. It's great to see it has bought about the resurrection of some long since idle demo groups too. So here's a very quick round-up of some of my favourite recent entries on the site:
D.O.C. Demo by SpeedStar
This is a legendary Amiga classic and very cleanly recreated.
Whattaheck by NewCore
This is one of the earlier Atari ST mega demos created by The Carebears (and friends). As was common with Atari ST demos you used the space bar to move from screen to screen rather than the mouse. On the main menu, as seen in the screen shot above, move to the DEMO NO. section and use the left/right arrows to change the screen and then space to load. There are 13 in total. NewCore has literally converted the entire demo, minus a few scroll texts, very impressive work indeed.
Hemoroids Rebirth by Hemoroids
This is different in that it's an old Atari ST demo crew coming back from the grave and flexing their muscles with html5 instead. This is a brand new demo, made in a mostly old-skool style, but with new music, graphics and effects. Lovely to watch and even better in full-screen.
A La Melon by SoLo and TDK
Another new creation this time by SoLo and a bouncey chip track by TDK that's a great tribute to the Amiga group Melon Design.
New demos get uploaded on an extremely regular basis and there is a very active Facebook group around WAB too. So if you have the desire to see some demoscene pixels blasted across your browser then I'd strongly recommend joining in.
Posted on July 11th 2013 at 11:10 pm by Rich.
View more posts in Demoscene. Follow responses via the RSS 2.0 feed.
---
Make yourself heard
Hire Us
All about Photon Storm and our
HTML5 game development services

Recent Posts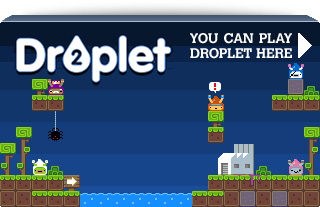 Filter our Content