I'm a massive fan of demos, both old-school and new. There's just something elegant, creative and raw about them. A while ago I downloaded the complete Break's Amiga Demo Scene Collection. And I've been pouring through them file by file, taking screen grabs of the bits that caught my eye! I'm not very far through but already I've taken over 600 screen shots. I find them quite inspirational as well as containing some amazing pixel art work here and there.
So I've opened an Amiga Demo Grabs Gallery on this site to collect them all in. Feel free to browse the collection, 100 images per page! There's a lightbox script with easy slide-show if you'd like to sit back and just watch. Each image also has a permalink should you wish to share it. I'll be updating them irregularly, dropping another 50 or so images in whenever I can. They're ordered by "most recently added first", so check back from time to time for the latest grabs. Incidentally the screen shot above is from Ilija's very first Amiga demo artwork 🙂 Say no more.
FlodJS 1.0 – MOD / XM Replay in JavaScript
Remaining on an Amiga theme Christian has recently released FlodJS 1.0. This is a JavaScript port of his famous set of AS3 libraries that replay a massive variety of Amiga format music. From the original Ultimate SoundTracker, to NoiseTracker, ProTracker and more esoteric formats such as SidMon and Future Composer, he's covered them nearly all. There is also a JavaScript port of his FastTracker 2 player meaning XM file playback in your HTML5 games is now totally possible. Full details can be found on the FlodJS page.
Posted on December 17th 2011 at 12:43 am by Rich.
View more posts in Demoscene. Follow responses via the RSS 2.0 feed.
---
Make yourself heard
Hire Us
All about Photon Storm and our
HTML5 game development services

Recent Posts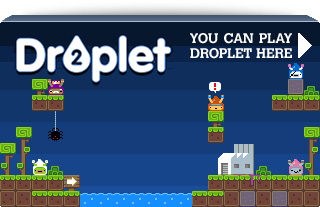 Filter our Content