The Flash 4k Competition is over and the first and second place winners have been announced (no I wasn't one of them!) – congrats to both games, and also to the other entries, some of which were truly stunning.
My personal favourite was the sky diving game, Falling with Style, which was a technical masterpiece and great fun to play. The stunt tricks you can perform in the air are stunning, and I was a bit shocked it didn't get a better write-up than it did.
The main criticism about my game was the control system, apparently it was counter-intuitive and it'd have been easier if the ship just moved up when you pressed up and rotated to face the mouse pointer – rather than the Asteroids style motion it actually uses. Personally I loathe that style of control for arena shooters when using a keyboard vs. a joypad, but each to their own! Just a crying shame the 3 judges disagreed with me 🙂
Anyway the Audience Voting is now open, which means you get to play all the great games and then vote for your favourite. So get to it, and have fun while doing so as some of the entries are just incredible.
Posted on March 13th 2009 at 10:48 pm by Rich.
View more posts in Cool Links. Follow responses via the RSS 2.0 feed.
---
Make yourself heard
Hire Us
All about Photon Storm and our
HTML5 game development services

Recent Posts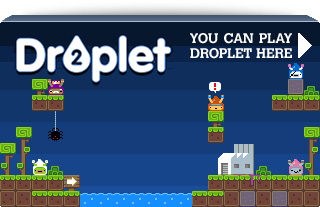 Filter our Content