With Phaser just announced we started thinking about a logo that would compliment the name. I made some rough sketches that we both liked and Rich thought it would be a good idea to share with you guys so you can see how this piece of artwork will evolve.
Have to say I am curious where it'll go myself as currently I am not even sure if I want to give it a vector, pixel art, or CG painting treatment. Each method has its own advantages, both in terms of application and esthetics. Vectors are scalable and clean, pixel art is a natural fit given the nature of Phaser, and CG painting would retain some of the organic warmth of the original pencil sketch. Perhaps I will end up doing all three, we'll see. I better keep my options open for the time being.
Before I grabbed my pencil we had a little talk and came to the conclusion that it would be nice, and also fitting, to have a very fun logo for Phaser. That is, not just a regular typographic logotype (although we need that too).  It didn't take long to come up with a busy space opera scene. You can see the evolution of the spaceman design as I felt that the default bubble helmet guy wasn't iconic enough. Having recognisable characters is always a good thing, they will make the logo more memorable and can also serve as mascots. Some day they might even get a game of their own, you never know.
Those of you who didn't fumble their perception roll will also notice a vector test of the logotype in top right. Rich was (justifiably) concerned about how the logo would stand on its own so we made a quick test. You will notice that the letters P, A and R had to be somewhat changed to work well outside of the distorted hand-drawn logo, but luckily I was able to preserve the style with minor modifications.
The next step for me is to think about colour that will bring the scene to life and make it work on any background.
Posted on April 13th 2013 at 3:10 pm by iLKke.
View more posts in Art, Phaser. Follow responses via the RSS 2.0 feed.
---
Make yourself heard
Hire Us
All about Photon Storm and our
HTML5 game development services

Recent Posts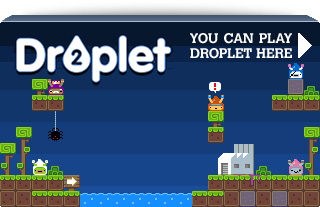 Filter our Content